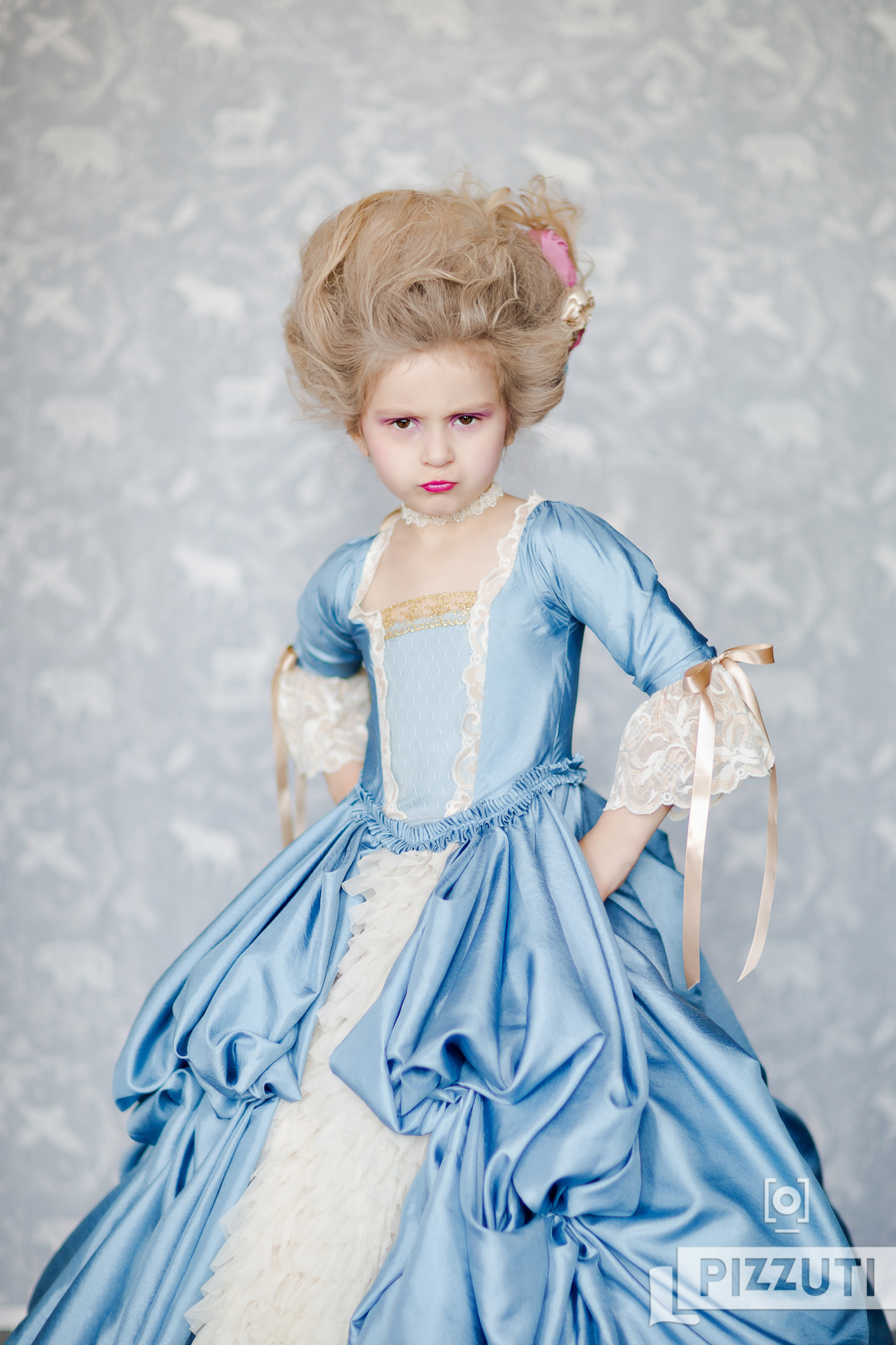 Let Them Eat Cake!!

On a warm summer day, a project that had been in the making for over year was unfolding before our eyes. Evelyn our almost five year old was in the limelight of pageantry as we dressed her up as the queen of France – Marie Antoinette.
The idea started with a tearful hair brushing episode and a box of fabric I've stashed away from the age of 12. Coincidentally, the fabric was given to me by my great grandmother Naoma, Evie's middle namesake. We all loved the waist length ringlets that bounced behind here, but that was a lot of managing for it to not completely dreadlock through the course of the day.  She was asking to cut it off. My mothering + memory hoarder were kicked into overdrive. She would be turning 5 in a few months and knew I needed to do an epic shoot that visually  illustrated the mental expression of a preschooler, all while playing tribute to her baby curls. After tossing some ideas back and forth with my husband, Rich – talking about the things she loves: playing princess and eating cake. The project became clear … "Let Them Eat Cake".
So I presented the idea to Evie for her 5th birthday shoot. She had one condition, that we design and sew her dress together. We started pulling out all my boxes of fabric and found the box that my great grandmother, (who taught me to sew), had given me along with some lace and buttons from Rich's grandmother (also coincidentally, Evelyn's first namesake). I've been saving them for something 'special' and I knew this was it. Evie got started on drawing things out and I started building her custom dress form. Trying on material and pinning fabric on a 5 year old for hours wasn't going to go very far, so the extra step of a dressform was essential. It was actually really fun to make, especially duct taping her to create her body double.
After a couple of months of working on it with her after school, our masterpiece was complete. There was just enough fabric left over to create a matching hat.  With the dress done, it was time to plan the set for the shoot. Evie again helped with this part, drawing what she thought would be the scenery. We took inspiration from the 2006 Sofia Coppola movie. Thanks to youtube and being able to only watch  only kid appropriate scenes. We also only loosely told her what happens at the end. That will be a conversation for much later. 
In the meantime, I worked on borrowing props, making a dog sized powder wig and finding a bakery to help us with the treats. Luckily the awesome
Auntie Ellen's Creative Confections
 was more than generous with helping put together the parlor scene. I enlisted our good friend and insanely talented artist Emily Ashman over at
The Illustrated Room
to create the parlor backdrop.  I know many talented HMUA but there really isn't anyone  better than Nathan Prescott of
Styled by Nathan
that could pull off  this insanity quite like him. He was perfect and I was thrilled when he agreed to help with the shoot. Our normally wiggly 4 year old sat through 3 hours of hair and makeup like a champ. She very much played her part as the star.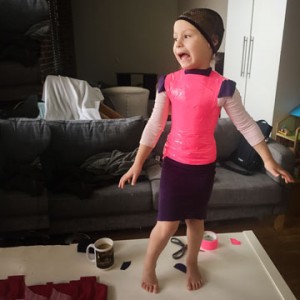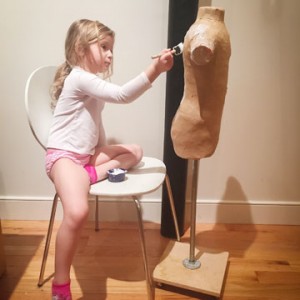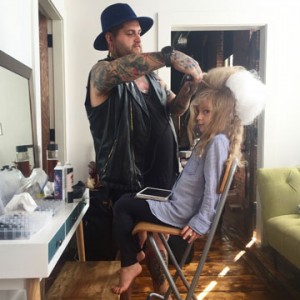 A special thanks to my wonderful husband who supports these crazy ideas as they come to life, my assistant Steve who went between keeping the talent happy and my ever changing lighting needs and last but not least, 
Sir Guinness of Lowell
who is the most patient dog I've ever worked with. Guinness and his dad, Ken, run
Serpentine books
, our neighbors at Mill No. 5. 
The actual shoot feels like a blur and about a month after the studio shoot we knew Evie would be growing out of the dress quickly so we snagged a beautiful day and headed to The Crane Estate at Castle Hill in Ipswich, MA just to get more images. Why not! 
I would love to hear what you think. Leave your comment below.
Check out these awesome Behind-the-Scene Photos & Video by our good friends Masao, Emily and Mike.