A Magical Mother's Day
When Liz reached out in October of 2017 looking for a portrait session for her foster daughter, she explained to me how Gisele came into her life. Gisele was born extremely premature, weighing 1 pound 14oz suffering from neonatal abstinence syndrome, and withdrawing from cocaine and heroin. It would be a long road to recovery. Her parents were dealing with their own struggle with addiction and found it difficult to visit their incapacitated newborn. When she was 5 months old she was strong enough to be transferred to another facility for post-acute care.
Liz had always dreamed of becoming a mom, but shortly before meeting Gisele she was told it was not medically possible. Devastated, she put her focus on her work as the director of nursing at Franciscan Children's Hospital in Boston. She had always had a deep love for children and getting over the fact she would never biologically have one of her own, she hadn't even considered adopting at this point. That was until one day a nurse pulled out of the elevator as Liz was walking by with Gisele and locked her big blue eyes on to Liz and it became love at first sight. After spending as much time as possible with Gisele during work and well after her shifts were over, watching her grow stronger by the day. It was becoming clear that at some point she would be released from treatment without a home to go to. With her huge heart, already established bond and pediatric background, Liz was the perfect candidate to foster her.
Being her foster mother was everything to Liz, but adoption was never a guarantee. There was still a strong chance she could end up reunited with her birth parents. Liz wanted professional images created of their time together to show their history regardless of the outcome. It was important to preserve this time in history they had created together. We decided doing a home session would be best. This way I could create some portraits of the two of them at a nearby park and capture their life together at home. Like Giseles' favorite past time of unrolling the TP in the bathroom. Her baby room was beautifully decorated and it was clear how much Liz loved and doted on her.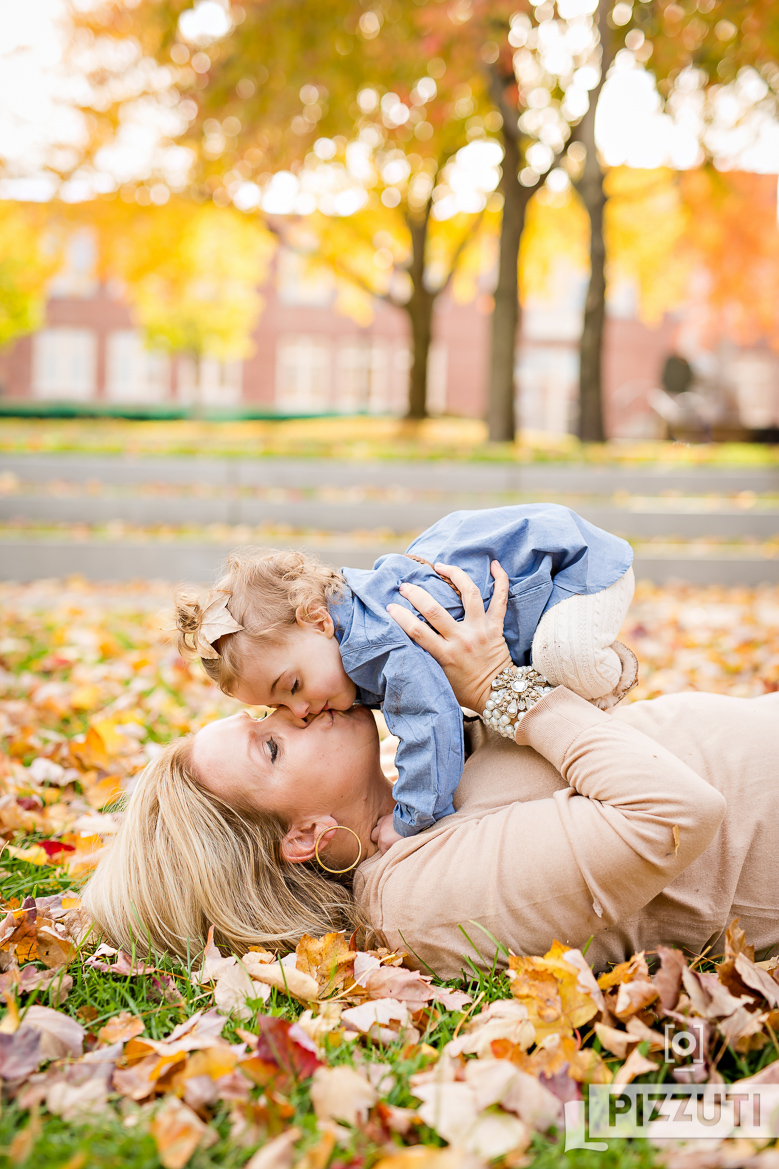 Over the next year, Liz and I kept in touch a bit, telling me her desire and hope that adoption would be coming soon. In Early October of 2018, I received a very exciting email that the adoption hearing has been set and would I please photograph it for them as well as their family party a few weeks later. I was already booked up for the month, but I worked my magic to make sure I could be there for both. It was already an honor to be a part of their story, how could I say no!
During the hearing, there wasn't a dry eye in the courtroom. The honorable Judge Gershengorn, who presided over the case had everyone sit after she entered but she remained standing in honor of Liz and the amazing task she was taking on. It was a moment very much earned by Liz and one that I will never forget. Many of Gisele's caseworkers and Liz's extended family including Gisele's new cousins, made the long drive down to the south shore courthouse for the big day. During the family party, it was clear what an amazing community Gisele was going to grow up with. She will never be without an abundance of love.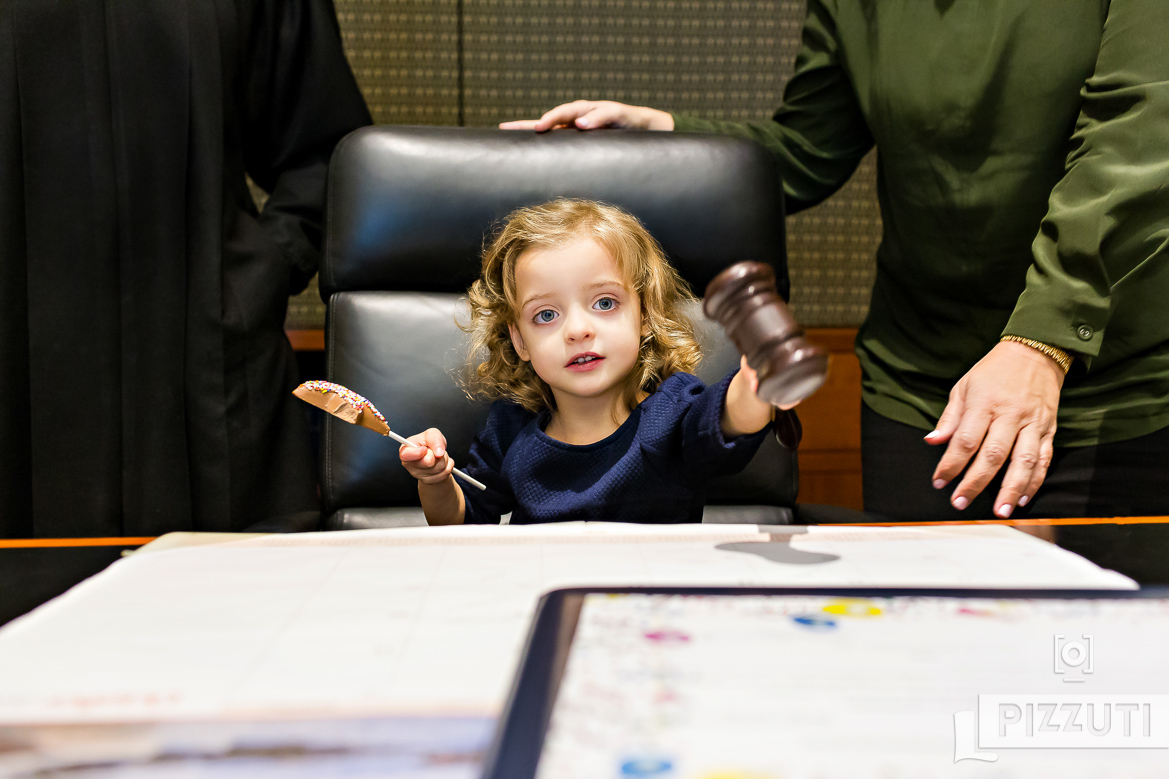 About a month later the Boston Globe reached out to use some of the adoption images as they were going to be doing a featured story on Liz and Gisele. The Today Show aired an interview with them, little did we know how far and wide the story would spread inquires started pouring in. CNN, USA Today, Washington Post, and People.com, just to name a few of many. Then there were the fan letters since my name was tied to the images, Liz and I established a media vetting system. I know she was overwhelmed with the light suddenly shining brightly on her and wanted to be as much help as I could. It was both overwhelming and exciting.
A few weeks ago I reached out to check in with her as it was starting to quiet down on my end. I invited her back into the studio for a little mother-daughter session as it's already been six months since the adoption. It was so great to catch up with her and to see how much Gisele has grown, at almost three there is little "baby" left of her, replaced by this incredibly bright, happy and very busy toddler. I am incredibly honored to be their family photographer and call Liz my friend.
Happy Mother's Day Liz! You are truly an inspiration.